Overview
Hello and welcome to the Rotary Club of Toowoomba Garden City's website.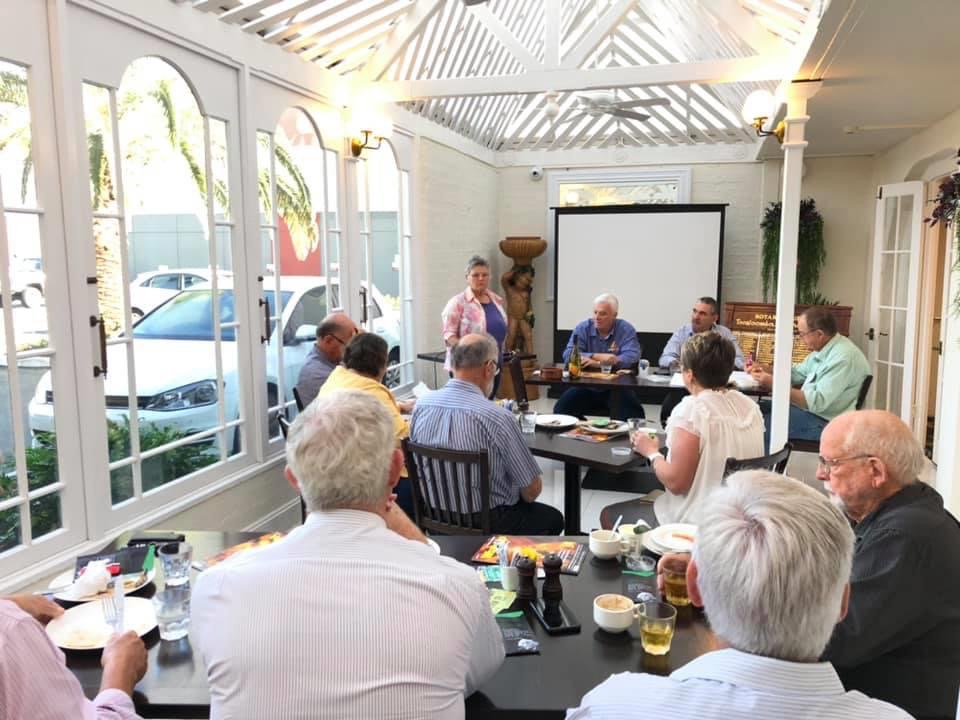 Our Club was chartered on the 9th of August 1986. We meet every Friday at 6.45 for 7.00 am at Another Life Cafe 113 Bellevue St Toowoomba. If you would like to attend please contact us.
Like all Rotary Clubs and guided by the principles on which Rotary was founded, ie service above self, we are engaged in Community Service projects both locally and internationally. Locally, we have assisted in funding work at a local hospice, a school breakfast programme, a breast cancer support group well as engaging in working bees for organisations involved with caring for various disadvantaged groups in the community.
Internationally, we have provided funds for a water project in South America, a school in Zambia and, along with Rotary International and its partners, we have supported the Polio Plus Programme which has eliminated polio in all but two or three countries in the world.
Over many years we have participated in the Rotary Youth Exchange Programme. This involves selecting a young person aged 15 to 17 years to travel and live overseas for a year. In exchange, we welcome an overseas student to live with a member or non-member families for a similar period.
Apart from engaging in these activities we have a lot of fun and enjoy a lot of fellowship at family events and on our annual fishing trip.
We welcome fellow Rotarians doing makeups, visitors and anyone who is interested in joining our Club. Find us on Facebook or contact us via our contact page for more information on how to become a member of our Club.
Share this with your friends